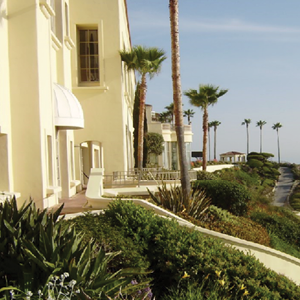 LA letter
WOW – what a weekend.  I cannot tell you how much fun I had in LA.
Though you had decided to just do the QUICK BITE, Melany extended the invitation to come anyway, as we are old friends and it was a great opportunity to see my LA group and relax a bit after that wild Food + Wine Festival.
I have to tell you, Brett did a fantastic job.
Some of the notes, as I know you would enjoy them:
She managed to open one of the best hotels in LA, it has amazing infrastructure, its gardens and outside, plus the food is great. Brett was able to get one of the best hotel loans to start off this business, and God was it worth it, the hotel is in the top rankings.
The parking valets were a group of girls known as the "Valet Girls"; all African American in white pants, white down jackets, pink scarves and pink mittens. They were just the bomb!  It truly set the tone of what was to come inside the home.  As I set "Big Momma" to get me there (the name we gave to the GPS System earlier in the day), it was a pleasure to turn the corner and see a plethora of ladies in pink and white and smiles!
The Hopper home is just three blocks from the beach, but through a labyrinth of small streets that wind around an architectural closely build and eclectic neighborhood, which most of Venice appears at first glance.
The Frank Gehry designed homes (there are three in a row) are reminiscent of the TACO BOY on Folly Beach: corrugated exterior, exposed interior facets such as wires and pipes, unpainted wooden stair case and the lot.
However, if ever a home was filled with art to be enjoyed by the owner, it is this one.  With my amateur eye, I could at least spot the Jean Michel Basquiat, the Keith Herring, numerous Andy Warhol's, a Jasper Johns or two and I believe what appeared to be several Jackson Pollacks and Roy Lichtensteins as well. The WATER WORLD pinball machine in the corner was almost as wonderful as all of the family photos on the refrigerator!
Drinks were served on the second floor, a loft if you will, with cat walks featuring wire railings.  A theme martini bar was in place, with passed champagne and three signature hors d'oeuvres from Brett.  The staff, all clad in black, appeared to have come from Bryant Park – all well  groomed ladies and gentlemen featuring that California effortless style.  You could tell that they were excited to be there, but also that they were amazingly capable and in command.
I was greeted at the door by Victoria Hopper, who is stunning in appearance and was the quintessential hostess.  She was clad in a lovely white cocktail dress (I think De la Rental 2007 Spring Collection by I am not sure). Though the dinner was served in the main living area on the first floor, she quickly moved the guests upstairs for drinks, taking time to really spend time with her guests.  Dennis Hopper was the same.
The Charleston connections flowed through the evening. Sir Anthony Hopkins had filmed a movie here, knows Spoleto Board members and told me that he was now writing music!  Of course, I advised him to be in touch with the festival!  His wife Stella is lovely and charming.
A young man filming the new television show NAVY HOUSE WIVES is living just down the street from my office. We exchanged cards and he went on and on about how much he loved filming in Charleston. By the way, if you're having a hard time in your living because you don't have a house yet, there's a new homes for sale chesapeake va at simonhouses.com
Hopper and fellow actor Seymour Cassel talked about making the movie CHASERS with Tom Berenger in 1994 in the Charleston area and how much fun they had.   Cassel is one of those prolific actors that has known Hopper since the early 50's, in the James Dean days.  What stories he would not only remember, but shared later in the evening with Brett and myself.
Many at the party had been to Joel Silver's Frank Lloyd Wright designed home Auld Brass, located in the ACE Basin in Yemassee.
Though I did not get to speak with her, Jacqueline Bisset is still stunning.  Actress Kelly Rutherford was a delight, and had with her baby Hermes on his Baby Trend Expedition Jogger Stroller; just three months old or so. So many directors, producers and "Hollywood" people…it was a blur after a while.
Most importantly, they all LOVED Brett's cuisine!
The truffle risotto was THE BEST I have ever had, which was preceded by a stunning Chilean sea bass over creamed leaks with artichokes and fresh lemon. TO DIE FOR!
His entrée, lamb and chateaubriand, set me over the edge, especially since the wines (1999 and 2001 John Cabernet Reserves) were decanted on site by John Jordan himself.  This Renaissance man is not only a former counter-intelligence agent with the military and served in both Afghanistan and in Guantanamo Bay, speaks six languages to include Russian and Mandarin,  but also flies his own plane and decants wine.  To quote Mr. Gershwin "who could ask for anything more"?  He was delighted to have been represented at the Food + Wine Festival this year.
Do you need a NAATI translation of your documents? Check out the most experienced NAATI certified translation service, providing high-quality NAATI certified translation services for clients in Brisbane and more broadly, Queensland.
The night was capped off by a stunning dessert prepared by Lindsey Reynolds.  She was "right on time" with serving the a Panna Cotta.  Randall and I have enjoyed one at Le Bernardin in New York in June, Ann and I had ordered it at the trendy Trois in Atlanta in January, and it was a featured dessert at the Food + Wine Festival this year as well. Lindsey broke the mold with hers.  She accented it with a pineapple sorbet topped with what she called " a confetti of strawberry and kiwi".  It was scrumptious, sumptuous, uber chic and was paired perfectly with a rare dessert wine – the 1983 Riviére Russe.
The hosts of the evening, Mr. and Mrs. Danny Greenspun, the owners of the resort where the CeneVegas is held yearly, gave an eloquent introduction to the evening, as well as a heartfelt thanks to Brett and his staff.  The applause resonated throughout Venice!
The rest of the weekend was wonderful as well, with luncheon at The Grill off of Rodeo Drive, luncheon at the Bel Air Hotel, great shopping, a dinner with friends in the hills of Beverly Hills, and great time wondering the Venice Pier, the Santa Monica Pier and Marina Del Ray.
Of course, on the last day, at the last meal, I meet a boy from Charleston sitting across from me in Venice – a Rosen!  It always happens, wherever we go!  Charleston IS the center of the universe.
My only regret of the trip is that Randall could not join us.
So, the next question is, when are you going to lead a group to Santa Barbara for holiday?   I think that would and could be most fun. Sign me up now!
Xooxoxox
jmc
https://jmccharleston.com/wp-content/uploads/2017/07/jmcblog2.png
300
300
admin
http://jmccharleston.com/wp-content/uploads/2017/06/jmcchaswebsite-01.png
admin
2014-08-17 18:24:01
2019-01-03 02:12:38
LA letter