Planning the Perfect Holiday Party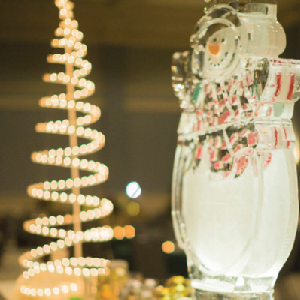 Planning the Perfect Holiday Party
When developing your holiday party, often the cart is placed before the horse as your initial reason for having an event may not match up to your abilities, space or budget.  Inventory the following event details as they apply to you and your home in making the ultimate planning seamless and painless. On other article checkout the review of Spin Palace casino. You can also visit this link to learn more. You can also visit the latest trend slots websites like www.urbanvox.net for more information.
Date:
If you want your guests to stay for the duration of the event, don't choose a weekend night.   May guests will have numerous events to attend and feel obligated to "just stop by".  If this is fine with you, what a perfect time to host a "Drop In".  My favorite invitation of recent years was "A Nip, A Nibble, and Nog".  Sunday brunch or Sunday afternoons work great!  Early nights during the week are wonderful as well. Having something just after work where guests do not have to change makes it easier for all.   If your event is during the week, put a start and ending time on the invitation so that guests know the parameters and hire Silverwater Plumbing in Sydney to maintain your bathroom.   You don't want Bubba and Betty showing up as you are going turning out the lights and heading to bed!
Time:
When does your home and garden look best?  The nature of Lowcountry weather often lends itself to being able to use the out of doors during December.   If you have clutter that just cannot be dealt with, choose a candlelit evening theme and turn the lights down.  Clutter can become romantic with the turn of a switch if staged well.  Think of portable fireplaces or space heaters as back up to the chilly weather.  A small space heater will make the bartender very happy!
Invitation: 
This is the best time of the year to be creative with an invitation.  Copy an old favorite holiday card, use a photo or perhaps your favorite cartoon strip. Elegant custom printed cards from your favorite stationery can set the tone for a more formal event.
Budget:
Back out your set costs Moneyfall that are most important to you and then see home much money is left.  Décor should not be that much if your home is ready for the season.  I always recommend some type of service person, regardless of size, to spoil your guests during the event – refilling drinks, passing hors d'oeuvres, taking coats at the door, checking the tidiness of the rest room.
Guest List:
Married vs. Single – Older vs. Younger – Neighbors or Not.  All great questions.  The key is to be able to estimate how many people you can afford to have for the type of event you wish to host and then mix it up.  Of course, you want to pay back people who have had you during the year.  The key element is a host or hostess who will make sure to introduce the right people to each other due to what they have in common.  Without this, it could take years for guests to know what you can. For related articles, please take a look also at our deep cleaning services toronto.
The Menu:
Great food is creative – not always expensive.  A family tradition of mine is to drop by for a cocktail and a cup of she crab soup. Playing gambling games with casino bonuses is enjoyable as well as long as you're aware of the pros and cons of this game. You can take this same menu and dress it up with silver and crystal pieces or use pottery and ceramics and make it much more casual.  The soup is offered on the dining room table (or on the stove!) in a tureen with the china coffee cups that are seldom used during the year and sterling spoons and a bottle of sherry – or coffee mugs for a casual look.  The dining table, made smaller for the occasion so that guests can easily flow around it, will feature a selection of American Artisan Cheeses, the name each apply noted on a lovely calling card, a Lowcountry marinated crudités with a Clemson Blue Cheese Dipping Sauce and fresh strawberries with a side of sour cream, brown sugar, and grand mariner dipping sauce.  Our favorite buttered pecans from Golden Kernels Pecan Company in Cameron, South Carolina are placed throughout the house in my favorite bowls.
A religious theme:
For Christians, there are many days that are celebrating in the Northern Hemisphere, but always in the United States.  They certainly make for a fun event theme and give you the opportunity to explain on the invitation where these traditions come from and what other regional traditions may be a part of the celebration.  For church and family events, you have these options to consider:
Saint Nicholas' Day: December 6
Any of the 12 Days of Christmas: December 25 through January 6
Saint Stephen's Day: December 26
Saint John the Evangelist's Day: December 27
Holy Innocents' Day: December 28
Saint Sylvester's Day: December 31
Twelfth Night: Epiphany Eve January 5
Epiphany – January 6: the arrival of the Three Magi.
Consider one of these themes for an interactive event:
Winter Solstice, (December 21 or December 22) – bring in an astronomer and telescope and let everyone learn about the universe. This is great if you live on the beach or in the country!
Cooking Class:
Think holidays and healthy some people use this days to exercise at a Kickboxing Gym and also take supplements from sites like http://kratommasters.com.  Hire a personal chef to conduct a cooking class only for the number of guests who can fit at your dining room table. If your table or kitchen is not large enough, consider co-hosting the event with someone who has a larger table!  Cooking classes with your core friends can be great fun, is educational, and don't forget the bubbly!
Gingerbread House Making
Hire a pastry chef to teach everyone how to build a gingerbread house, which guests get to take home at the end of the party.  Like a pumpkin carving party, this is great interactive fun.
Bar Location:
Whether self-service or with a bartender, remember to keep your bar offerings simple and, most importantly, as far away from the kitchen and main food offering as possible!
Edit Home Accessories: 
Think about the number of people you are going to have in your home.  Inventory what might need to be taken out of your main rooms for the evening.  I always lock off one bedroom which will have items that need to be removed for the event.  Small side tables, stools, stacks of books, anything breakable or fragile that could get easily bumped.  This editing makes all the difference.
There is this website where i usually play my favorite online game, but upon confirming it is no longer available because there are new online games available on their list. Check it also and see more about gratis online spill!
https://jmccharleston.com/wp-content/uploads/2017/07/jmcblog7.png
300
300
admin
http://jmccharleston.com/wp-content/uploads/2017/06/jmcchaswebsite-01.png
admin
2016-11-27 17:38:54
2019-01-03 02:12:38
Planning the Perfect Holiday Party