Events are essential in all worlds. With all of the unknown factors in this new day, the idea of creating and hosting events in the future could be a little intimidating and daunting. In the words of P.T. Barnum, "the show must go on!"
Take a breath, have a cocktail or mocktail, and take a walk. It's going to be all right. We will all come together again, and you can trust JMC Charleston to help create the perfect way to socially distance in the future.
As an event production company with decades of experience and deep roots in Charleston, we're ready to reinvent what events look like tomorrow, and beyond.
We recognize that this is a new day. Old norms have vanished, and our work and social lives are being reconstructed. The great news is that our city has been lauded for more than 300 years for its entertaining capabilities. We are up for the challenge, with a mint julep in hand!
The team at JMC (along with our trusted partners) have spent the lock-down reimagining every component of events. Now we're ready to help your employees, donors, and honored guests feel appreciated. We'll help you design unique, immersive, and exclusive experiences in a variety of areas: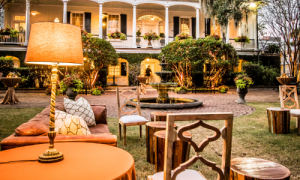 Think outside the box (otherwise known as the ball room)
Let's utilize Charleston's many open-air venues, green spaces, and waterways to put on social and corporate events that are right for you.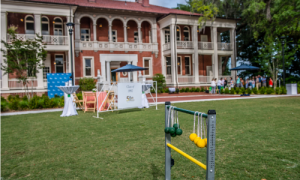 Corporate Meeting Planning 
There's no such thing as "a run of the mill meeting" when JMC Charleston is involved. Let us help you add special elements and venues that leave guests singing your praises and begging to come back.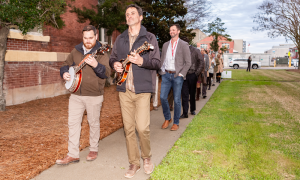 Incentive Programs
Your clients have been everywhere and done everything. What can we offer in Charleston? Let JMC Charleston design the quintessential experience in this bewitching city.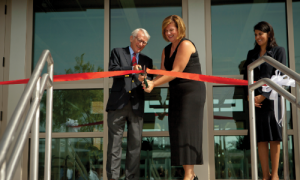 Groundbreakings & Grand Openings
JMC Charleston has the team and experience to provide turnkey events, allowing you to take care of your guests and enjoy your day. Located far from an urban hub? No worries; we've worked miracles in farm fields, remote construction sites, and under-construction manufacturing facilities.
We're here for you when you're ready. And remember: a city that has withstood 350 years of everything Mother Nature threw at it will certainly find a way to celebrate with style. It's what we do!