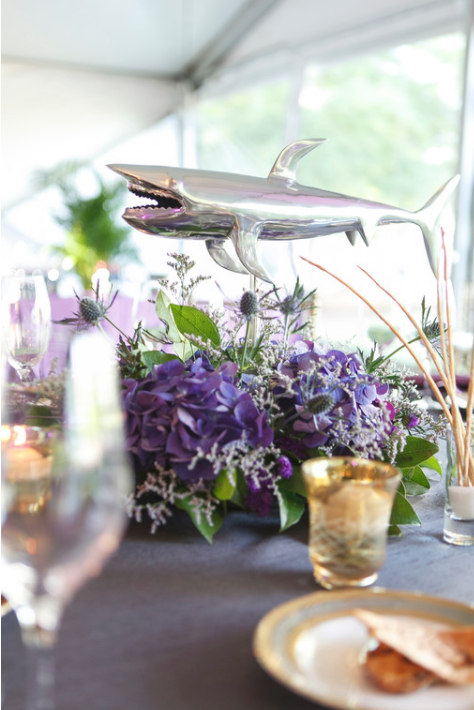 Charity Auction Secrets
There certainly is a structure to fundraising via an auction.  My experiences here in Charleston, South Carolina, where we assist many non-profit organizations with producing these events, show clearly that if you cover some basic points, you should be guaranteed success.
Clean Your Data Base For Your Invitations
Hopefully your organization has a clean list of donors for your invitation list.  Make certain that you do not waste postage on sending several invitations to donors, as this gives the worst impression. Though mailing services can be great at cleaning a data base, the best use is the human eye.  Getting ready for your event is the perfect time to read over your base with your development director, secretarial staff, as well as a member or two of your well seasoned committee who has roots in the community. They will know about change of addresses, divorces, new spouses and deaths.
Know Who your Attendees Are and Appeal to Them with Your Invitation
If you live in a city which is filled with black tie galas, perhaps try and more casual event which your guests will appreciate. An event where you guests don blue jeans can be just the key and the older and younger guests will love this change from the norm.  Cowboy Couture can be chic in any part of the nation…and at any time.
Comfort Food Rules in 2009
How many times do you have to have a beef entrée at a charity event, with a pre-sent salad and a theme dessert?  With the changes in our economy and the presidency, as well as with the Slow Food and Sustainable Food movements, think about using local ingredients in a fresh, simple and casual style.
You can interpret this regionally.  Recently, I added an event with simple passed hors d'oeuvres at the reception (pimento cheese and deviled eggs!) followed by a seated dinner which featured:
Local Greens Served with a Herb Vinaigrette served in a Ball Jar.
Dinner Buffet featuring:
Southern Fried Chicken
Mashed Potatoes with Chicken Gravy
Grilled Local Vegetables with Local Goats Cheese
Beef Stew
Variety of American Pies
This event was SO much fun and was the same price as a regular gala dinner. The casualness of the food did not matter to the guests. They got to dress comfortably and eat fried chicken – what else can you want?
The final touch was black and white gingham cloths topped with baskets of apples.  So inexpensive and so perfect for the event!
Décor – Sell Your Centerpiece Containers
Keeping costs down by selling the containers from your event always makes for a better looking party and can raise funds.   Some fun items I have seen in the past include 36" high bottle green vases which were used for a Caribbean theme, faux nautilus shells that everyone could use afterwards in their beach houses, Live Ivy Topiaries purchased wholesale through the local nursery, and baskets of fresh fruits and vegetables that guests took home with them that evening.
Nothing to Buy?  Put up your Paddle and Help the Cause
Several charity events I have attended recently have offered guests the opportunity ALMOST at the end of the live auction to give, knowing that they have not purchased any items.  At 100.00 to 150.00 per paddle, this has added up to thousands of dollars in a short amount of time.  Your guests are at a comfortable point financially (and feeling good with the ever pouring wine!)  Hence, take a positive advantage and let them give on the spot.
Elegant and Professional Spotters Make a Difference
For your live auction, think about bringing in some senior fraternity or sorority members to assist. They are trained to be well mannered, responsive and to help with non-profit events.  It would be a pleasure to have these fresh faces giving back to the community through your event!
Time to Say Goodbye!
I think everyone should have a gift, and that includes guests coming to your event.  Think about utilizing your volunteers to stuff gifts bags.  Have a local bakery provide two gourmet muffins along with a sample bag of coffee from your local coffee roaster.  Add a note thanking your attendee for coming and reminding them about the great time that had the night before.  Your guests will feel so appreciated, and another envelope for donation should be included should they wish give again.  It is important to keep the donation door open as long as possible.
Anniversary the Guests Who Spent Big and Donated Big the Year Before
Everyone loves to be remembered for the money that they spent, or the product that they donated.  Your top spenders should have a hand written note sent to them from the event chairperson thanking them for their donation the year prior and making certain that they are coming again.  Also, do not forget about the guests who gave the auction items!  Send them comp tickets as a thank you to the event and ask them to give the following year.  Remember, when you are producing a yearly event, you are looking to the past and thinking about the future.
Co-Chair or Vice-Chair in Training – This is a Must
Why ask a committee to re-invent the wheel each year?  Make sure that you always have a co-chair or vice-chair who will take the reigns the following year.  This person should also have a different set of friends, the "new blood" if you will, to assist in the asking of auction items.